Discover more from jhandel.news
Staying in touch with friends, colleagues, clients, connections and readers. Topics range across residuals, entertainment law and labor, reviews, news, poetry&politics, gadgets and idiosyncratic content. About 1x/month or less. From Jonathan Handel.
Over 3,000 subscribers
Trump – the Musical! (now avail. in Kindle & paperback)
A fun evening with Trump? Yes! And with all the insanity, in this musical play inspired by Lewis Carroll, Dr. Seuss, Gilbert & Sullivan, Hamilton and more.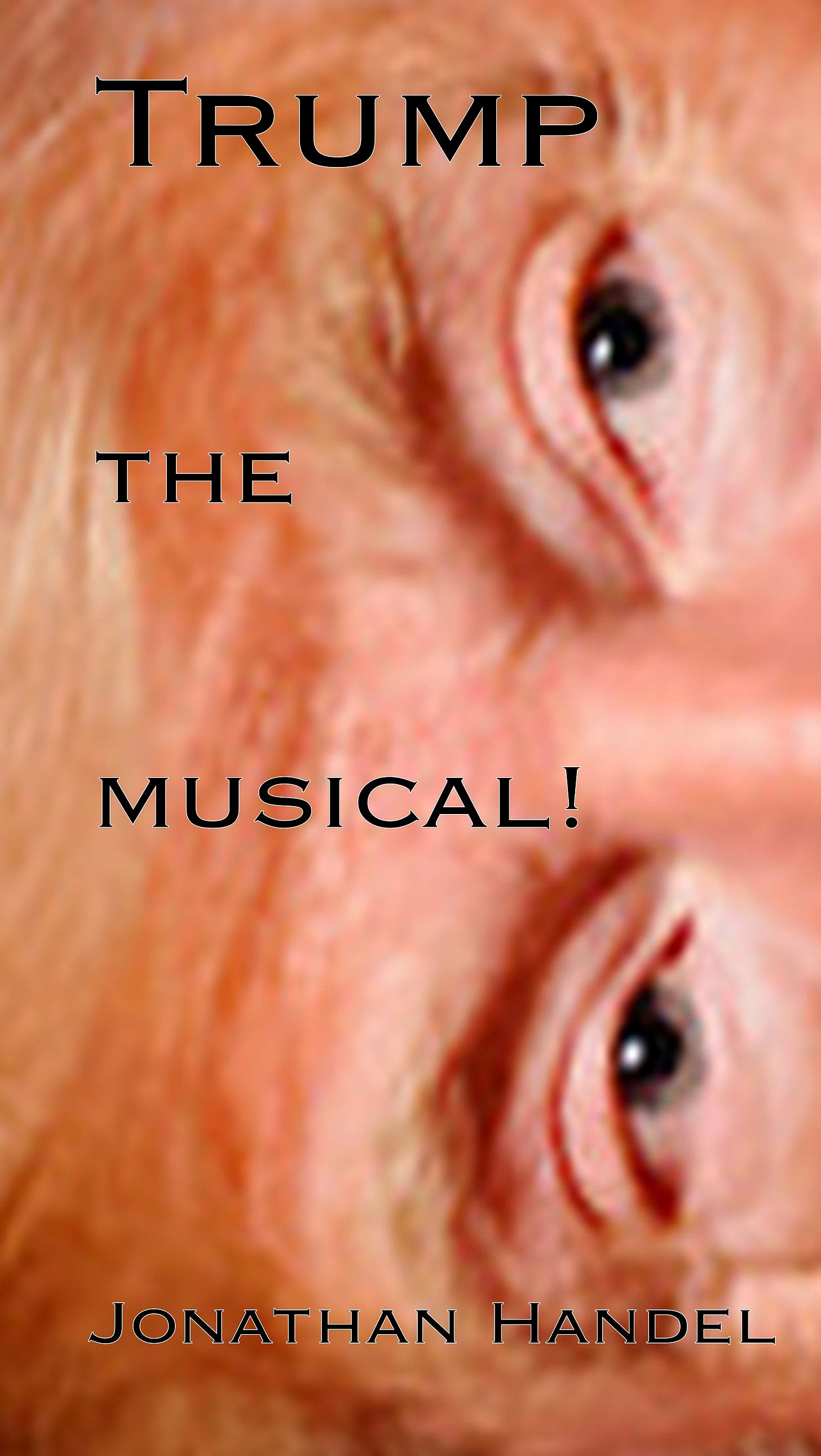 Trump's presidency has been a surreal nightmare, driven by autocratic illogic like something right out of a malignant Lewis Carroll. But what an insecure bully fears most – besides indictments – is mockery.

And that's why you should spend an enjoyable hour or two reading my musical play, "Trump – the Musical!," inspired by Carroll, Dr. Seuss, Gilbert & Sullivan, political satirist/songwriter Tom Lehrer and even a bit of Hamilton. It's available now in Kindle (and soon in paperback).
ICYMI, some samples: Donald in Wonderland and Cabinetry Pagentry (Plutocrat Whore).
And don't forget to vote. Election Day is Nov. 3, 2020. Vote then, or sooner if you can. This play doesn't need a sequel.