Discover more from jhandel.news
Staying in touch with friends, colleagues, clients, connections and readers. Topics range across residuals, entertainment law and labor, reviews, news, poetry&politics, gadgets and idiosyncratic content. About 1x/month or less. From Jonathan Handel.
Over 3,000 subscribers
Flashback Friday – Schiff's Got a SCIF (2019)
Was impeachment just a year ago?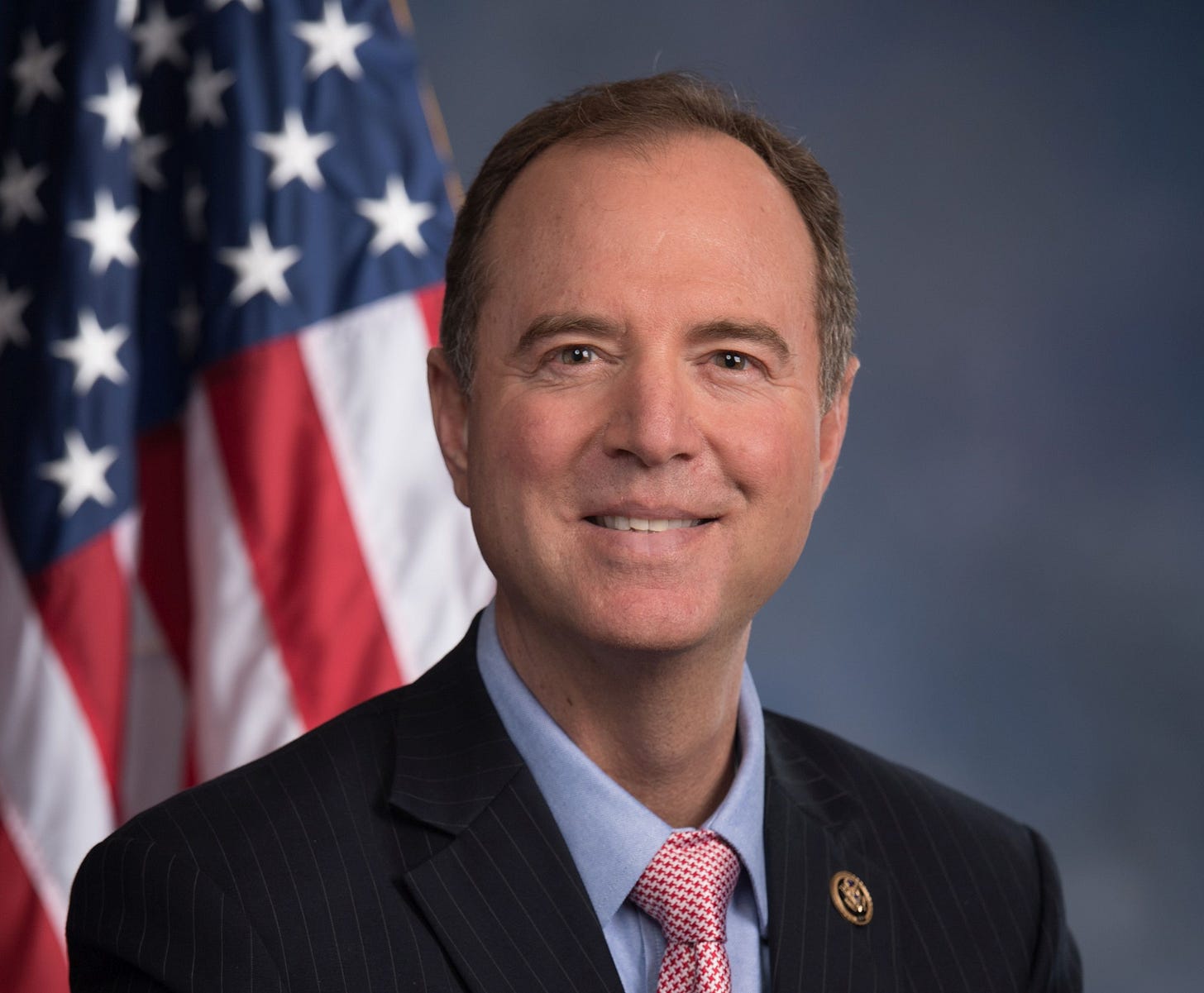 It's hard to believe, but it really was scarcely a year ago that that closed-door impeachment hearings began in Washington. With Republican invertebrates controlling the Senate, the effort to remove Trump for his misconduct was fated to be a doomed mission to a dead planet. But it was an essential expedition nonetheless, a trek towards democracy across an increasingly authoritarian landscape.
And it wasn't without its immediate consolations either, most notably the near eponymy of the chief House prosecutor, Rep. Adam Schiff, and the chamber in which he held the initial, confidential proceedings: an eavesdrop-resistant room called a Secure Compartmented Intelligence Facility, or SCIF.
Schiff? SCIF? The homonymic confluence was too much for me to resist. Hence the poem that you can hear or read below.
Schiff's Got a SCIF
Downstairs at the Capitol
Where tourists don't go at all
Representative Schiff
Has a beautiful SCIF.
This one's not a boat:
But from it transcripts do float
And tell astonishing tales
That might even have shamed
That old fox, Roger Ailes.
With some self-effacement
Diplomats troop to the basement
And describe under oath
A foreign policy that's both
Petty and political
And quite hypocritical.
It runs on two tracks
And Trump and his flacks
Don't care if Ukraine
Gets washed down the drain.
America First?
More like America Last.
And now we're alone
In a world that's so vast.
All of Washington wonders
At the opportunities Trump's tossed.
While somewhere cries Rudy
Mourning the marbles he's lost.
Facing lunatic tantrums
With imperial reach
It's Congress's duty
To inquire, and impeach.
This president's sick
In more ways than one
But will the Senate convict
When all's said and done?
That's a question for later
But for now Schiff in his SCIF,
the staffers and Reps
Are doing the work
To retrace Trump's steps.
Let the story unfold!
Let Pelosi be bold!
And let's hope that a trial
Can quash Trump's denial.
But it all starts in a room
Where patriots reveal
Dark plots that the president
Would rather conceal.
Yes, up on the Hill
And down in a basement
There's a beautiful SCIF
Helmed by Representative Schiff.
And for something similar, check out my play, "Trump – the Musical!"